Discover the business advantages of being in a Fibernet Gigabit Ready building
Blazing fast Internet access with Fibernet Gigabit Business Fiber-Optic Service, with speeds from 50Mbps to 5Gbps – a great asset to stay connected to your customers, business partners, suppliers and home based employees with pricing stating at just $89/month including all taxes and fees/
Incredible Pricing: Gigabit Internet starting at just $199/month (including all fees and taxes)
Save $750 with Installation and High Performance WiFi Router included

Businesses can expect reliability, optimal performance and scalability over a highly secure network with upload speeds 20 times the speed of cable! And unlike cable your price is fixed and will not increase every year.
Don't be fooled by Cable!!!  Cable company "Gigabit" Internet service only provides a maximum of 35Mbps upstream bandwidth, much too slow to host video conferencing or supporting work at home employees.  Fibernet supplies true Gigabit downstream and upstream service. Fibernet's all Fiber-Optic Ride the Light® network provided upload speeds 140 times faster than cable. Fibernet's network also provides incredibly low-latency connections.
With Fibernet's Managed Router solution work at home employees can have secure access (VPN) to your company resources including Windows Remote Desktop at the speed of light! No technical resources are required, Fibernet handles it all!
Fibernet has no "slow lanes" or data caps so your data travels at the speed of light! Get the speed, performance and security you deserve.
Fibernet Installation is Fast!!! We are able to provide service within 5-10 business days in many locations. It takes a lot to stay ahead of the competition—more connections, more time and more speed. That's why we're always upgrading our Fiber-Optic network, to give your business an edge.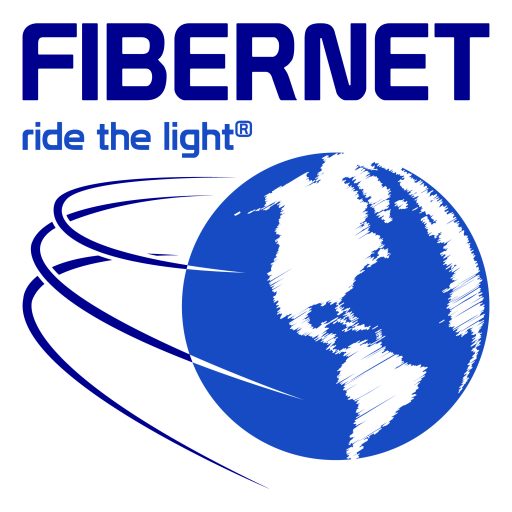 Fibernet is committed to provide fast, excellent service and support to businesses. We therefore do not offer service to residential locations.