Fibernet provides Gigabit Internet Service in thousands of buildings.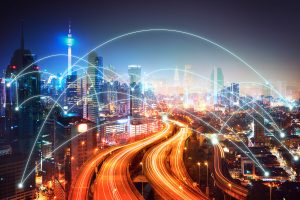 Get fast, secure and reliable Internet at a great low price–with speeds from 50Mbps to 5Gbps.
Work-at-home employees?  Let Fibernet manage your employee VPN's at no additional charge.
Don't be fooled!!!  Cable company "Gigabit" Internet service only provides a maximum of 25-35Mbps upstream bandwidth, much too slow to host video conferencing or supporting work at home employees.  Fibernet supplies true Gigabit downstream and upstream service with an industry leading 99.999% up-time over the last 5-years.
Fibernet Installation is Fast!!!  We are able to provide service within 5 business days in many locations.
It takes a lot to stay ahead of the competition—more connections, more time and more speed. That's why we're always upgrading our fiber-optic network, to give your business an edge. 

Enter your ZIP Code to check if your building is Fibernet ready:

Fibernet is committed to provide fast, excellent service and support to businesses.  We therefore do not offer service to residential locations.